Fat loss and weight management are becoming urgent concerns for those who have weight issues and health problems associated with obesity. There are various treatments and approaches available for losing weight. Some are radical and promise fast results, while others take a safe and gradual route in weight-loss effectiveness. Appetite suppressants are among the safest non-surgical fat loss treatments available for people who want to shed pounds out of their weight. However, not all appetite suppressants are created equal, and various ingredients and formulations can have varying levels of efficacy. For those who want to start using appetite suppressants for Fat loss, read further here to have the essential knowledge that will help you choose the right product.
How Appetite Suppressants Work
Appetite suppressants, commonly called diet pills, are medications that help you lose weight by making you feel full for a longer time or by curbing your hunger. They can be effective for weight loss programs or regimens as add-ons or as one of the primary medications for short-term fat loss therapy. There are various mechanisms of action in which appetite suppressants work. 
Some diet pills target the gastric hormones such as peptide YY (PYY), glucagon-like peptide (GLP-1), oxyntomodulin, and cholecystokinin to slow down gastric emptying, secretion, and motility and give users a longer sensation of postmeal satiety or feeling of fullness.
Other appetite suppressants target the pancreatic hormones such as the pancreatic polypeptide and amylin and help decrease gastric emptying, regulate blood sugar levels, and increase metabolism. People who use pills that target these areas feel full most of the time and have boosted energy to support long and intense physical movements. 
Adipose tissue hormones such as adiponectin, leptin, and insulin can also be targets for appetite suppressants to help curb the appetite of users by regulating fat metabolism and reducing food cravings. 
There are also appetite suppressants that work on areas of the brain to curb hunger and prolong satiety. Catecholamines and serotonin are two neurotransmitters in the brain that are involved in appetite regulation. Diethylpropion, phentermine and Qnexa/Qsymia (combination of phentermine and topiramate) are some compounds and drugs that act on catecholamines to help control hunger or appetite. Serotonin is not only a feel-good brain chemical but is also associated with eating behavior and appetite. Lorcaserin, fluoxetine, and dexfenfluramine are several compounds that act on serotonin to suppress appetite and feel more positive with dieting.
Prescription and Over-The-Counter (OTC) Appetite Suppressants
You need to know the two main types of appetite suppressant options you can have. Orlistat (Alli) is one of the most popular examples of OTC diet pills. There are also emerging and popular diet pills that can be ordered online such as PhenQ, Powher Cut, Trimtone, LeanBean, and Instant Knockout. It should be noted that care must be taken before taking any OTC appetite suppressant due to their possible interaction with other medications and potential side effects that might be harmful to your health. Some of these products may enhance or disrupt the effects of other medications like ketogenic pills if you are on a keto diet. Err on the side of caution and consult a healthcare provider before using OTC diet pills and similar products.
Prescription appetite suppressants are FDA-approved and doctor-prescribed medications for regulating appetite and promoting fat loss. Some of these compounds were discussed in the previous section, but a brief list is provided here:
Phendimetrazine (Prelu-2)

Phentermine (Pro-Fast)

Phentermine/topiramate (Qsymia)

Naltrexone-bupropion (Contrave).

Liraglutide (Saxenda)

Diethylpropion (Tenuate dospan)
Most of these prescription diet pills are approved by FDA for short-term use (12 weeks (3 months) or less). If you find favorable fat loss results and experience no side effects, you may extend the use of a prescription appetite suppressant indefinitely with your doctor's approval.
Natural appetite-suppressing Ingredients
No drug is free from side effects. Even appetite suppressants can have mild side effects like drowsiness, headaches nausea, dry mouth, or constipation and severe ones like elevated risks of kidney impairment, liver damage, stroke, or heart attacks. As a result, various studies and research on herbal remedies and plant extract with appetite and hunger-regulating properties are being conducted. Some well-known herbs with extracts and compounds that have appetite-suppressing properties are listed here:
Hoodia Gordonii (hoodia, Bushman's hat)

Camellia sinensis (tea plant)

Garcinia cambogia (Malabar tamarind)

Phaseolus vulgaris (French bean)

Caralluma fimbriata (kalimudayan)

Citrus aurantium (bitter orange)

Coleus forskohlii (coleus)
While studies are underway regarding the appetite-suppressing compounds of these herbs, there are promising reports and testimonials from herbal remedies and herbal extract users.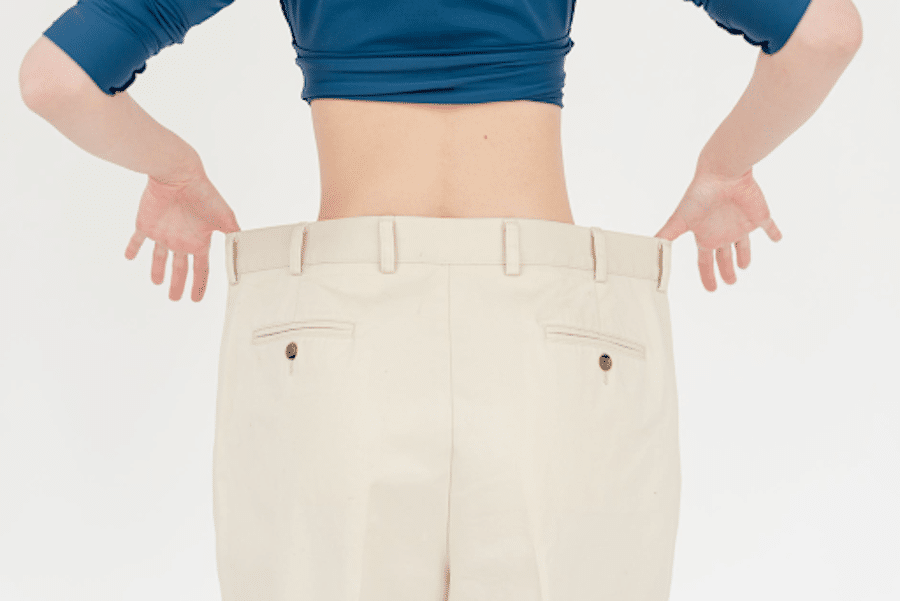 There are various appetite suppressants available, and their effectiveness can vary, depending on the efforts you put into losing weight. If you are considering using a diet pill, it is best to consult your doctor to ascertain the dosage and effectiveness of the product. Remember that diet pills are not magic pills that can deliver instant results. They are only fat loss aids that work best with a healthy diet and exercise.
Featured Image Credit: Unsplash