InvestorPlace – Stock Market News, Stock Advice & Trading Tips
Senseonics (NYSE:SENS) has been one of the most explosive stock on the market.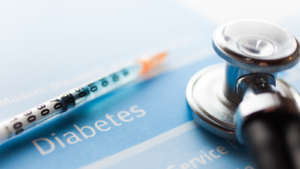 Source: Minerva Studio / Shutterstock.com
Since hitting a  low of 35 cents, the stock rallied to $3.40 – good for a return of about 871%. All thanks in part to positive study results from its glucose monitoring system (CGM), which was designed to replace fingerstick blood glucose tests.
"The value of CGM for patients with diabetes, especially those requiring insulin, is unquestioned," said study PI, Dr. Satish Garg, as quoted in a company press release. "The accuracy profile demonstrated by Eversense in the PROMISE Study validates the role that long-term implantable CGM systems can play in helping people manage their glucose levels."
While the stock has certainly priced in a good deal of success, it could see higher highs with patience. For one, the CGM could be exposed to a potential $42 billion global diabetes market. Two, CGMs could help the nearly 463 million people living with diabetes.  With those catalysts, I'd like to see SENS double, if not triple on its CGM news.
Millions Are Struggling with Diabetes
Diabetes is a major health issue that's only getting worse.
So much so, the global diabetic market could be valued at nearly $42 billion by 2027, according to Emergen Research.
"There has been a significant increase in diabetes patients attributed to rising obesity and elderly population. As per a report by International Diabetes Federation, diabetic population worldwide is expected to reach 700 million by 2045. Thus, increasing emergence of type 1 and type 2 diabetes is escalating demand for diabetic care and treatment," they added.
Right now, about 463 million people all over the world are dealing with it. In the U.S. alone, the US CDC says 34.2 million Americans – or one in 10 – are diabetic. On top of that, 88 million Americans (one in three) are pre-diabetic, as noted by the U.S. CDC.
Some of you may have it, or have a loved one dealing with it – with a high risk of serious medical issues like heart disease, blindness, kidney disease, nerve damage, stroke, and foot issues. In short, there's a massive, growing market for companies like Senseonics.
Here's the Benefit of the Eversense CGM
With an implanted sensor, a transmitter, and a mobile app, patients can get accurate real-time blood sugar numbers, and act with insulin if needed. There's no need for pin pricks to test blood. Plus, users are alerted to blood sugar issues, helping them to avoid the sugar spikes and crashes some have to put up with.
Better, while many implanted CGMs need to be replaced every couple of weeks, Senseonics' CGM can remain implanted for up to 90 days. In fact, according a company press release, it's "indicated for continually measuring glucose levels in persons age 18 and older with diabetes for up to 90 days in the US and 180 days in Europe."
In addition, according to Fierce Biotech contributor Conor Hale, "The sensor was able to spot moments of dangerously low blood sugar, warning the user of hypoglycemia when levels dipped below 70 mg/dL 93% of the time and below 60 mg/dL 87% of the time."
The Bottom Line on Senseonics Stock
With a growing diabetic market, Senseonics' CGM could be a massive game-changer in a potential $42 billion market. In addition, the CGM outperforms its competition.  Plus, it can measure blood sugar for up to 90 days in the U.S., and up to 180 days in Europe.
We also have to remember the diabetic market is sizable.
Right now, about 463 million people all over the world are dealing with it. In the U.S. alone, the US CDC says 34.2 million Americans – or one in 10 – are diabetic. On top of that, 88 million Americans (one in three) are pre-diabetic.
With that said, there's no reason the SENS couldn't double, or triple with patience.
On the date of publication, Ian Cooper did not have (either directly or indirectly) any positions in the securities mentioned in this article. The opinions expressed in this article are those of the writer, subject to the InvestorPlace.com Publishing Guidelines.
Ian Cooper, a contributor to InvestorPlace.com, has been analyzing stocks and options for web-based advisories since 1999.
The post Senseonics Still a Solid Bet on Potential $42 Billion Diabetic Market appeared first on InvestorPlace.
The views and opinions expressed herein are the views and opinions of the author and do not necessarily reflect those of Nasdaq, Inc.